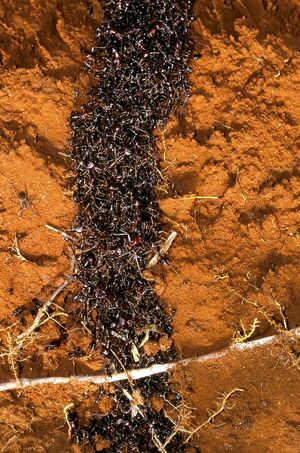 The name army ant (or legionary ant or marabunta) is applied to over 200 ant species, in different lineages, due to their aggressive predatory foraging groups, known as "raids", in which huge numbers of ants forage simultaneously over a certain area.
Another shared feature is that, unlike most ant species, army ants do not construct permanent nests; an army ant colony moves almost incessantly over the time it exists.
Community content is available under
CC-BY-SA
unless otherwise noted.