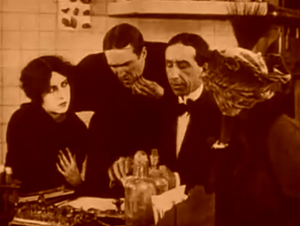 Appearance
Edit
All the Family were of similar appearance - tall (6 feet or more), skinny as a lathe, with pale skin and white hair. They had greatly enhanced senses, strength, and speed, and were nearly indestructible.
Background
Edit
The group of beings known colloquially as "the Family" (they share the last name of Cornelius) are the product of the Genesis Project. They escaped from Redoubt 47 shortly after skydark and took up residence in the nearby ville of Bramton, where they fed upon the local populace.

There were originally 12 members of the Family, but many of them died over the years due to accidents or disease. The remaining members - Elric, Melmoth, Thomas, and Mary - were killed by the companions after their secret was revealed (Bloodlines).
Community content is available under
CC-BY-SA
unless otherwise noted.